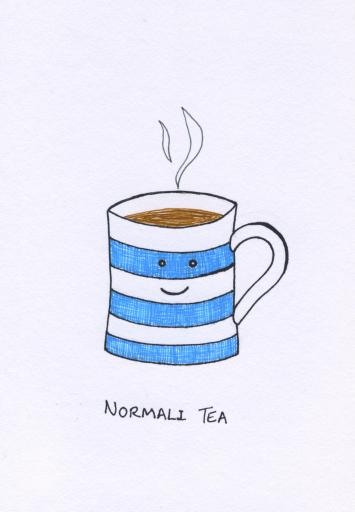 That is all folks!
Yes it is the end of the month and we here at team WoPo, have had a fantastic time – not all of us made the 28 poems but we have all achieved some poetry writing!
We hope have found it useful and fun too. But as we go back to normality think about trying to get yourself into some sort of writing rhythm, make writing the normal thing weather it be poetry or prose or blogging… just keep going and you will be amazed at what you achieve!
Here is the Normali-Tea web-badge for you all to enjoy.
And we will announce who is getting the stickers and postcards next week.
p.s. if you are still writing – keep going you have until midnight!